It's about one month since I met a lady who would soon change my life, in terms of thinking and inspiration. Katherine Lucey, Founder and CEO of
Solar Sister
is one phenomenal lady with a vision to transform and help Women around the world.
I work with Solar Sister now, and the most amazing experience I love is being able to meet with real community challenges, and forge a way forward to a solution.
In Uganda today, according to a report submitted by UNESCO "Overall, only 9 percent of Uganda's population is supplied with grid electricity (20 percent in urban areas compared to only 3 percent in rural areas), and 70 percent of these customers reside in the three major towns of Kampala, Entebbe and Jinja."
Just 9 percent, leaving the remaining 91 percent in energy poverty.
Solar Sister is doing something in trying to change this situation, by empowering women in rural areas of Uganda get out of poverty by becoming Solar sister enterprenuers.
Women are the heart and soul in any business if they put their mind to it.
Yet many women today in rural areas of Uganda are stay home mothers with out an income of their own. They depend entirely on what their husbands have to bring to the table.
Solar Sister seeks to target that woman because we believe that they have the potential to build themselves if only they are showed how. We believe women are passionate enough and ready to build their financial status, do their own business and do not have to depend on anyone else for a day to day income.
I travelled to Mityana this last week, and I experienced first hand the challenges women face, by introducing them to Solar Sister I saw them smile and have a hope that they can now also work and have some independence because they gain their own income.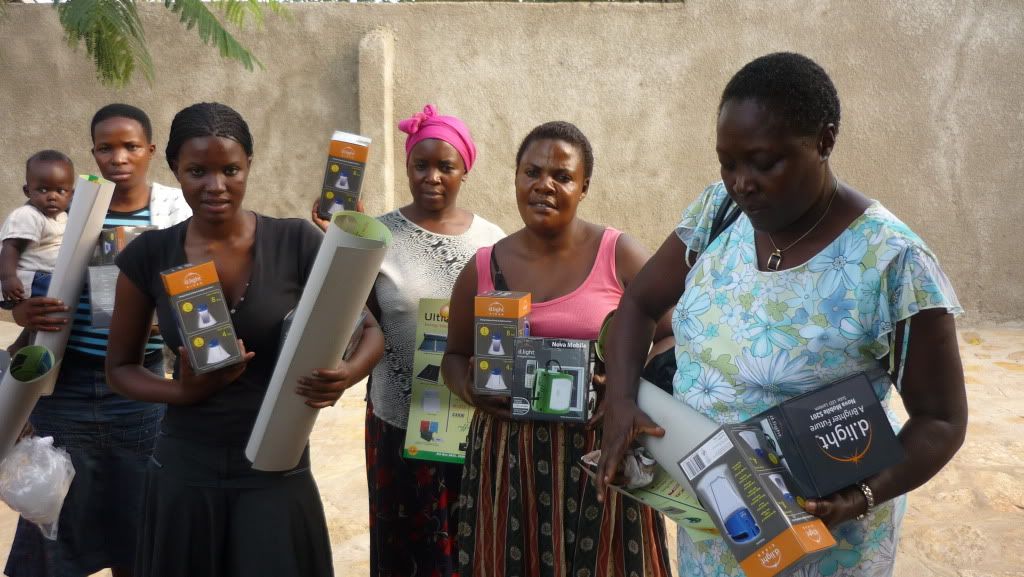 Few of the Women who signed up as Solar Sister Enterprenuers in Mityana!
So what does Solar Sister do? Solar Sister basically seeks to empower the rural woman in Uganda by giving them an opportunity to get out of poverty by working, selling solar lamps.
By doing so, they get to help other women from the dangers of using Kerosene lamps which have alot of hazzards, like them being smoky, attaining respiratory diseases, poor eyesight for their children, accidents that happen with kerosene lamps like burning of houses and buildings, to mention but a few.
I believe we can empower more women to be independent by encouraging them to develop an entrepreneurial spirit, which is what we do at Solar sister.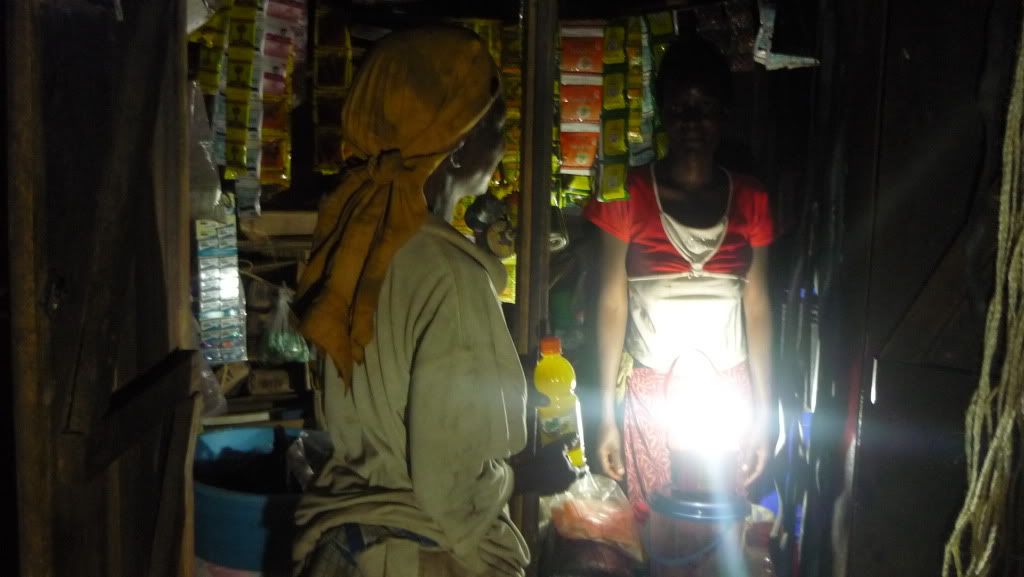 She can now work at night, with her solar lamp!
Our vision is to see many women getting empowered, elevated, and living to the full potential of what their lives are meant to be like.
And that is why am a Solar Sister!